Before I get started about what I did for the Total Mom Makeover today, I have to tell you about my new favorite place to buy gifts online ---
Von Maur
. There is a brick and mortar Von Maur about 20 minutes from my house, but I never seem to be able to haul myself over there. It is a very upscale store that often has great sales. The beautiful thing about their website though is they offer FREE shipping with no minimum and FREE gift wrap! How awesome is that?!?! I have a girlfriend who lives out of state who is going through a rough time right now. I wanted to let her know I was thinking of her, while not breaking my budget. I was able to mail her this super cool bracelet that was originally $42, gift wrapped and shipped, for $21! They have other cool things in their sale section for under $20 too. Just wanted to share my find!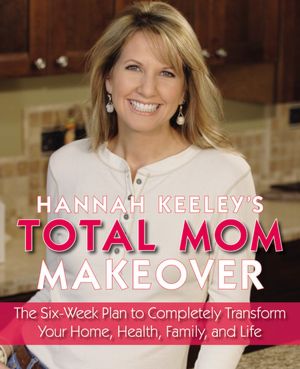 Today on Week 1, Day 3 of the Total Mom Makeover you are supposed to write a short vision statement for each of these areas of your life --- Home, Health, Family and Life. Here are the sentences I wrote:
Home - My home blesses my family.
Health - My body is a temple and I will treat it as such.
Family - My family is my crowning glory.
Life - I live in the present. I am grateful.
My home statement is very Flylady. I have followed her website for years and have always been inspired by the notion that keeping your house clean and maintained blesses your family. Thinking of my body as a temple reminds me to treat it right, both by exercising and by what I choose to put in my mouth to fuel it. Viewing my family as my crowning glory reminds me that who they are is a reflection of me. Finally, I worked on my life statement quite a bit. It was initially longer and more complex, but then I thought more about it. The simpler the better. I want to enjoy each moment and be happy for each positive thing that shows up in my life.
The second task of the day is to write down any negative phrases you use around your kids and find suitable replacements. I usually am able to keep my mouth under control, but I tend to mutter things under my breath. I didn't realize that anybody heard anything until one day I heard my daughter saying to herself, "Ugh, I'm so pissed off." Yeah, that was fantastic.
Here are my top 3 negative phrases and their replacements:
1. "Butthead." Not my shiniest moment when I refer to Tom Thumb as this to my husband, e.g. "Tom Thumb was such a butthead today!" My replacement: Tom Thumb was so difficult today.
2. "I'm so pissed off." Replacement: I'm so angry OR I'm so upset.
3. "Oh mother of God." I guess "mother" could be followed with something worse, but still not the best choice. Replacement: "Oh my goodness." I feel very Julie Andrews writing that down. Maybe I can go twirl around on the top of a mountain now--- ha ha!
I'm off to volunteer in Red's classroom. Hope your day is filled with beauty and wonder!